We catch up with a HR leader to understand the common people & culture struggles in business and ask for their recommendations to overcome them.
Written by Laura McGowan, People & Culture Director at Sedulo.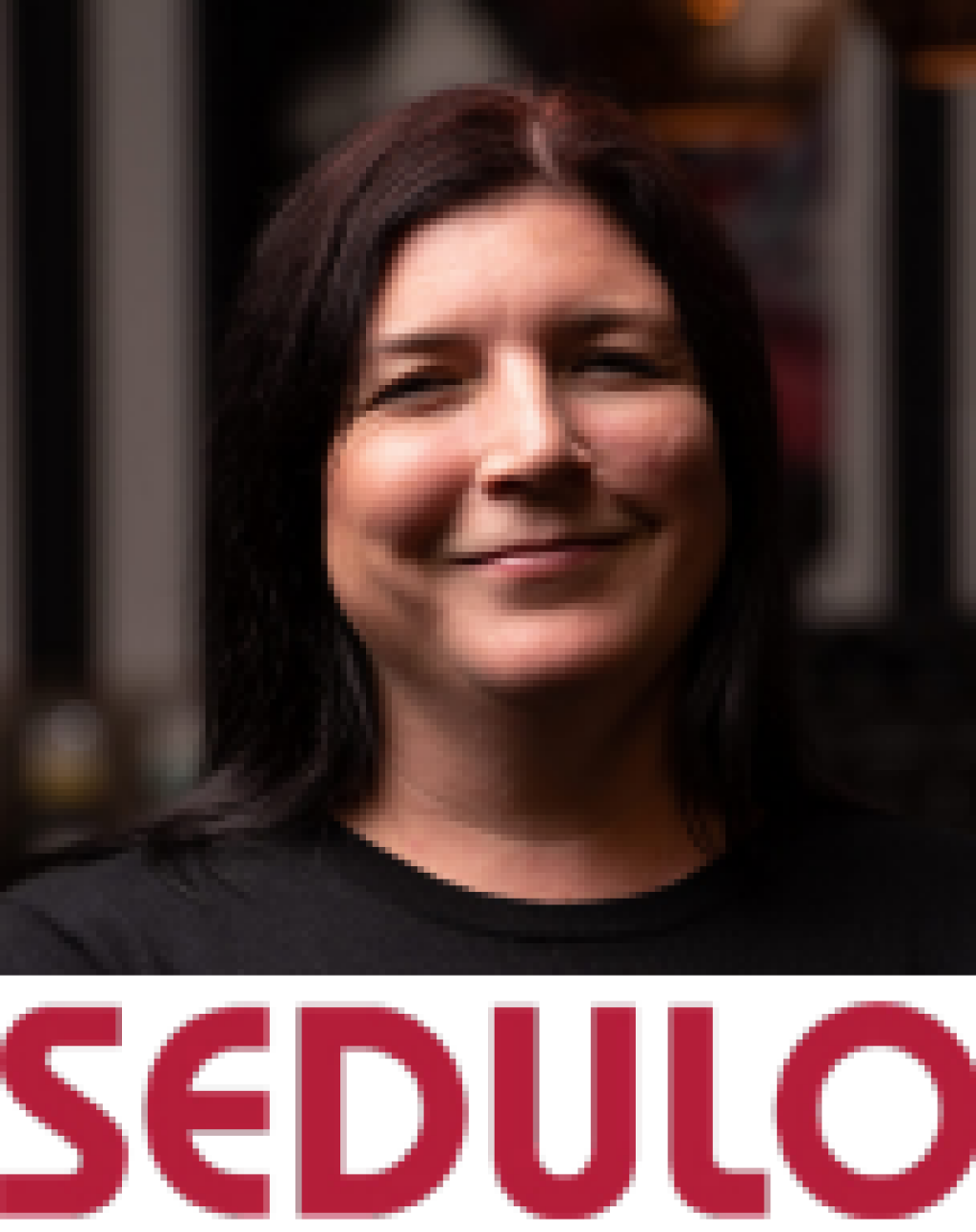 Sedulo are long term partners of Four and have made big strides to improve their culture and internal communication. We caught up with Laura McGowan, People & Culture Director to learn more about the challenges she's facing in HR and the solutions their implementing.
About Laura
Laura's HR career spans 22 years working across a variety of different UK industry sectors before she joined Sedulo in the Financial Advisory arena. She is a senior HR generalist and prides herself on being a commercially minded, straight talking leader with a strong drive to constantly evolve and deliver great initiatives to the Sedulo team.
Laura joined Sedulo in the role of People & Culture Director back in July 2021 as a member of the SMT. Her role has a broad remit including responsibility for overseeing and developing the P&C team, driving engagement as well as cultural and structural change through the group.
How has the shift to hybrid working
impacted on the culture at Sedulo?
The well-publicised shift towards remote/ hybrid working at the end of COVID lockdown initially created a level of turmoil within Sedulo as it conflicted with our successful operating model of being 100% office based. We put in place a clear policy to give our team the opportunity to work up to 20% of their working week at home when everyone started to return to the office. As expected, this stance initially resulted in a spike in employee turnover which in turn started to create an unsettled vibe in small pockets of the business.
We also found, due to recruitment continuing whilst everyone was at home, there was a feeling that the strongly values-led culture that existed before COVID had started to erode as the whole team were not as closely connected to this approach.
The main challenge identified was around talent attraction and ensuring we were bringing the right people into the business who aligned with what Sedulo is all about. In the immediate months following the end of lockdown, we found that most candidates we spoke to wanted to work on a remote basis or with more flexibility than we were willing to offer. This made it harder for us to find the right people – those who aligned with Sedulo values but who were also happy to be in the office every day.
We also needed to think about how to re-engage the team with the pillars and values of the organisation. As a leadership team we could see that this lower level of connection was impacting on the wider team engagement and happiness and so it became an area that we knew we needed to focus on.
How do you manage the hybrid working option internally?
We offer all team members the option of working from home for 20% of their week so the norm is for us to be in the office together for most of the time, rather than being at home. As one of the key elements of our culture, it is now accepted as the norm for us to all be in the office, whichever of our UK sites that might be.
A hard measure in our talent strategy is that we make sure we only hire people that want to be in the office with their colleagues almost every day. If this stance doesn't appeal to a potential candidate, we know that we are probably not the right organisation for them and we are okay with that - even if this makes the pursuit of world class talent a harder task for us!
What initiatives have you implemented to improve culture?
We have spent the last 18 months doing solid work on re-setting our culture and internal communication channels to bring people back together and embed the Sedulo values as the DNA of our organisation. Our values centre around us being Personable, Holistic, Delivering Beyond Expectation, having Integrity and being Innovative in how we operate and behave with our clients and each other and we needed to ensure everyone was on the same page.
We took several steps to do this including:
Development of an internal "levels and behaviours" approach to give transparency on career paths and what is expected by individuals at every level across the business – this has then resulted in us implementing a national restructure in our core areas to ensure total clarity around accountability and responsibility for delivery.
We launched our "Sedulo Charter" - a set of 11 tangible behaviours, all centring around our values which guide how we are all expected to present as a member of the team.
Heavily focusing on "employee voice" – we carry out the anonymous Employee Engagement Survey twice a year and use the feedback from the team to transparently feedback and prioritise our action planning. We implemented a weekly "Happiness Score" to connect our people with SMT so we can understand in real time how they are feeling and do what we can to listen to and give them support; and we have established a number of team-led committees to give our people the autonomy to focus on initiatives that really matter to them such as D&I, Charity and Wellbeing.
The data collected during this time has indicated that we have made meaningful progress in the last 18 months, with a marked increase in both engagement and happiness scores as well as a reduced level of employee turnover.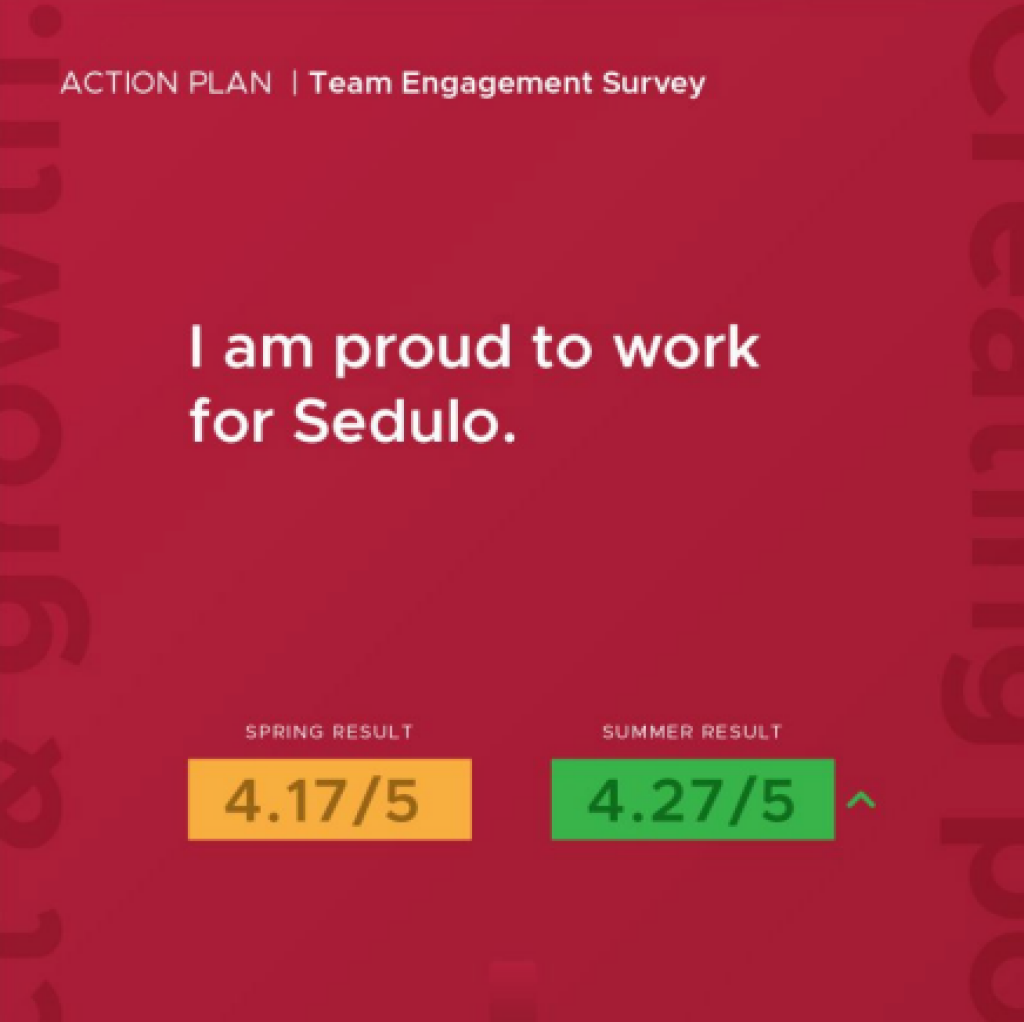 Cost of living is impacting everyone, are you doing anything to support your team?
We run a 2-year internal leadership development programme, the SAS (Sedulo Acceleration Scheme) and in year one, part of the remit is for the cohort to run our "team forum" which has the aim of finding solutions to issues/questions raised by the wider team.
Understandably, this year they have had several questions raised around cost of living and in response (aligning with our approach of ensuring our people have a voice) the cohort launched a survey to ask the whole team about what they felt Sedulo could do to tangibly help and support them during this challenging time.
As a result, some of the new initiatives being researched and implemented include discounted car parking across each of our cities, weekly/monthly discounted rail offerings (in addition to our 12-month season ticket loan benefit) and increasing our weekly food shop budget so that our front of house team can include lunch items for team members who need them to access in addition to the daily breakfast we already put on for our teams in each office.